A bipartisan
charitable

effort

verimedia is a politically and economically independent initiative. It is currently being set up by forming non-profit organization in a number of countries, initially the United States, the UK, France and Germany, with more to follow. During this phase, it is supported by IIER, the Institute for Integrated Economic Research, a non-profit organization registered in the United States and the Netherlands. It is further supported by individual donations and a large number of volunteer hours. Please find below a number of people supporting the project.

verimedia has no direct ties to media organizations, is independent and politically neutral. Please contact us if you would like to support us or work for us.
People
The people who work for and support verimedia have one thing in common, they acknowledge the importance of good and diverse journalism for the functioning of society, no matter what political opinion they support. This is very important, because verimedia does not want to work just for some parts of society, but instead ensure that good and trustworthy information becomes more easily available to everyone.
Board of Trustees
Joachim Bitterlich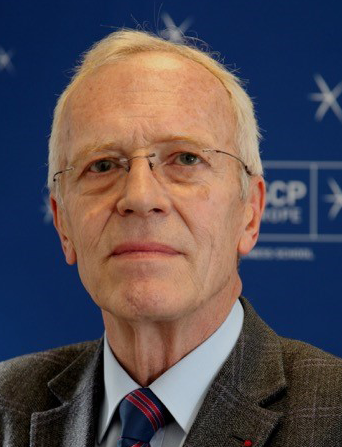 After 26-years as one of Germany's top diplomats and as Chancellor Helmut Kohl's International and Security Policy Advisor, Joachim served as Executive Vice President International Affairs and German Chairman of French utility company Veolia from 2003 to 2012. Since his retirement, he has been active as an independent consultant with various board and consulting roles in private and public institutions.
He is holding degrees in law and economics from the University of Saarland/Germany and has further completed the Ecole Nationale d'Administraion (ENA) in Paris. Joachim is living between Paris and Berlin and regularly publishes on current geopolitical developments.
John Blackburn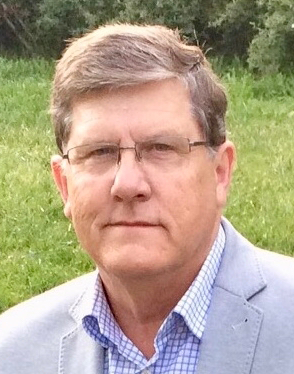 John retired from the Royal Australian Air Force in 2008 as the Deputy Chief of the Air Force following a career as an F/A-18 fighter pilot, test pilot and strategic planner. He is now a consultant in the fields of Defense and National Security, and is a member of the RAAF Reserve.
He has been a Council Member of the Australian Strategic Policy Institute, Chairman of the Kokoda Foundation Board and the Deputy Chairman of the Williams Foundation Board. He is currently a Fellow of both the Williams Foundation and the Institute for Regional Security.  
John has published reports on Cyber Security, Missile Defence, Defence Logistics, Defence White Papers and Energy Security. He holds a Masters of Arts and a Master of Defence Studies. 
Göran Collert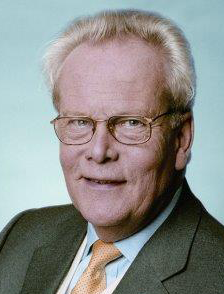 Göran retired as Executive Chairman of Swedbank in 2003, after a long and successful career in the Swedish banking sector. After joining Sparbankernas Bank, the central bank of the Swedish savings banks in 1968, he eventually became managing director in 1984 and Group CEO in 1987. In this role, during the Swedish Banking Crisis of 1992, he was initiating and completing the merger of 75% of the savings banks system with his institution to form Sparbanken Sverige.1995 he became Executive Chairman of the group and 1997 he took the initiative to merge with farmers banking group into FöreningsSparbanken (internationally known as Swedbank).
Since his retirement, Göran has served in various board positions in Sweden. He holds degrees in law from Stockholm University and in economics from Lund University.
Peter John (PJ) Mahrenholz
Peter John (PJ) is one of the most profiled brand and communication strategists in Germany. After more then 20 years in Strategic Marketing for international brands in Germany and the UK, he now runs his own company "Das 18te Kamel und Komplizen", a Berlin based Think Tank and Consultancy. He advises corporations and institutions on digital and social transformation.
Peter John served as President of the German Advertising Agencies Association, Vice-President of the German Advertising Federation and Founding Board of the Association of Strategic Planners Germany.
PJ studied Law and Economics, is admitted to the Bar in Hamburg, Germany and serves as 'Of Counsel' with renowned Law Firm and Auditing Practice Möhle Happ Luther. He holds positions in several start-ups and charitable foundations.
Giles Merritt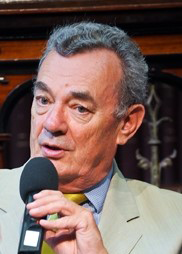 Giles' career in journalism spans 15 years as a Financial Times foreign correspondent and 20 years as a contributor of Op-Ed columns for the International Herald Tribune. Today, he is Editor-in-Chief of the policy journal Europe's World, and Chairman of Friends of Europe, the leading Brussels think tank on EU-related issues that he founded in 1999. In 2010, the Financial Times named him as one of the 30 most influential "Eurostars".
In 1982 he published "World Out of Work", an award-winning study of unemployment in industrialised countries. In 1991, his second book "The Challenge of Freedom" about the difficulties facing post-communist Eastern Europe was published in four languages. His most recent book "Slippery Slope: Europe's Troubled Future" (Oxford University Press, May 2016) looks at the many structural problems facing Europe.
Warner Philips
Warner Philips is looking back on a life-long corporate/entrepreneurial career as part of the global Philips corporation, which he joined in 1969. After a number of roles in Corporate Finance and international assignments in Australia, France and Norway, he was appointed CFO of Norsk Philips AS in Oslo in 1977, CFO and Vice Chairman of Philips Canada Ltd. In 1981. From 1986 to 1998 he was Vice Chairman of Philips AG in Zurich.
Warner served in various other positions, such as Honorary Consul General of the Netherlands in Switzerland, as Treasurer of the Dutch Chamber of Commerce, whose honorary member he has been since 1993, and member of the Board of Directors of Philips Electronics Nederland BV. He further served in the Royal Dutch Air Force from 1962-1964, with end rank 1st Lieutenant. Warner holds a Master's degree in economics from Erasmus University in Rotterdam and an MBA from Columbia University.
Editorial Advisory Board
Our editorial advisory board ensures that our standards - the manifesto and the rating approach - are always up to the task of providing the most accurate and unbiased reviews possible. Also, they occasionally review completed ratings to ensure that verimedia stays on track.
Paul Taylor
The verimedia Team
We are currently recruiting in Germany and the United States, if you are interested to join us, please check the jobs section.
coming soon
Article identifier
who_are_we